Got a new sweet home? then no doubt, you must be looking and finding someone's assistance in packing and moving your essential and precious things from your old home to a new sweet home. Let's get ready to pack and move your priceless goods and things with HomeShiftingWale the best packers and movers in Agra.
Before you proceed further,
Take a good look at some significant info that you must know about us and our services.
Homeshiftingwale Packers and Movers in Agra
is among the best packers and movers in Agra and popularly known for offering its residential services in the most efficient and convenient way.
More importantly, In order to gain your 100% satisfaction, our team of qualified professionals in Agra not only assists you in packing and moving your household things to a new place but you also get services like unloading and unpacking your precious and fragile household items in the proper and appropriate way.
We also collaborate with national and international platforms in moving and packing things for both residential and commercial services by following and obeying all the rules and regulations of countries.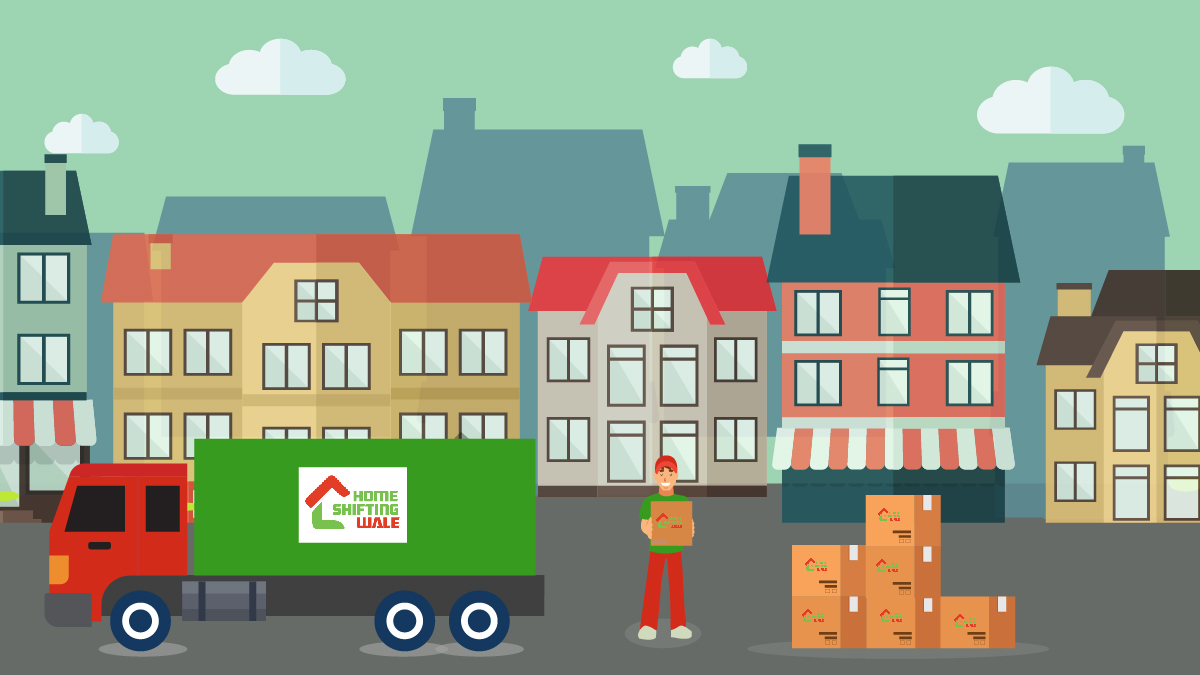 In order to keep your faith and trust remain on
HomeShifingWale best Packers and Movers in Agra,
we always provide the best quality materials for wrapping things and materials and take full responsibility for the well-being of your household items and transporting to a new place with full safety.
Moving your priceless, goods, majorly because they have been forming your home is actually very near to us, moving them in a smooth and swift transition, is yet another task. So it is vital to choose the relocation company wisely. Just like
HomeShiftingWale
Packers and Movers in
Agra
.
We have been associated with moving goods and items both national and international for ages, they are well aware of the laws for countries, the customs formalities and help you regarding the same.

Our USP is the way we pack your goods, in order to retain its safety, importance, and charm. It is often said by people that we do not pack, we actually artistically craft wrapping around your goods.
Packers and Movers Approx Local Shifting Charges within Agra:
| | | |
| --- | --- | --- |
| Moving Type | Estimated Shifting Charge <= 10 Km | Estimated Shifting Charges >= 50Km |
| Few Household Items | Rs. 1,500 – 4,000 | Rs. 3,000 – 8,000 |
| 1 BHK | Rs. 2,500 – 8,000 | Rs. 7,000 – 11,000 |
| 2 BHK | Rs. 5,000 – 10,000 | Rs. 12,000 – 15,000 |
| 3 BHK | Rs. 7,000 – 14,000 | Rs. 15,000 – 18,000 |
| 4/5 BHK | Rs. 9,000 – 18,000 | Rs. 25,000 – 30,000 |
| Car Transportation | Rs. 5,000 – 10,000 | Rs. 8,000 – 16,000 |
| Bike Transportation | Rs. 2,000 – 5,000 | Rs. 3,000 – 9,000 |
Note:-The above charges are approx charges, Actual Transportation Charges may different as per consignments, distance and taxes.
Quality Features of HomeShiftingWale Make People to Acquire Their Services
1- Well-established and reputed companies are associated with HomeShiftingWale to offer fruitful moving and packing services in Agra.
2- Not only we provide relocation services for home but also offer office shifting services, vehicle shifting services, pets, and plant relocation services warehousing services, storeroom services and etc.

3- For packing and wrapping goods and furniture we obey international safety standards and provide the best packing materials for instance cartons, thermal boxes, plastic wrap, etc. that are fully supported to shield household items during moving and relocation.

4- We assure of offering complete protection to your possessions and belongings.

5- Guarantee international shifting services with ease

6- We ensure shifting your commercial shifting raw materials such as manufacturing parts, machines, and other significant and necessary stuff from warehouses, shops, and factories to their destination with safety and security.

Benefits of Hiring HomeShitingWale best Packers and movers in Agra Professionals for Household Items Shifting

1- One of the most significant benefits you will be availing for hiring movers and packers is the door to door shifting with unpacking services
2- No requirement of investing money in purchasing wrapping materials. You will be given solid packing materials

3- Professional packers will do a great job effectively

4- Loading, unloading and transporting - No need to find and search for labor to pack and load your possession and belongings

5- Transit Insurance

6- Advantages of VAT - value-added service

7- You have full confidence and trust in movers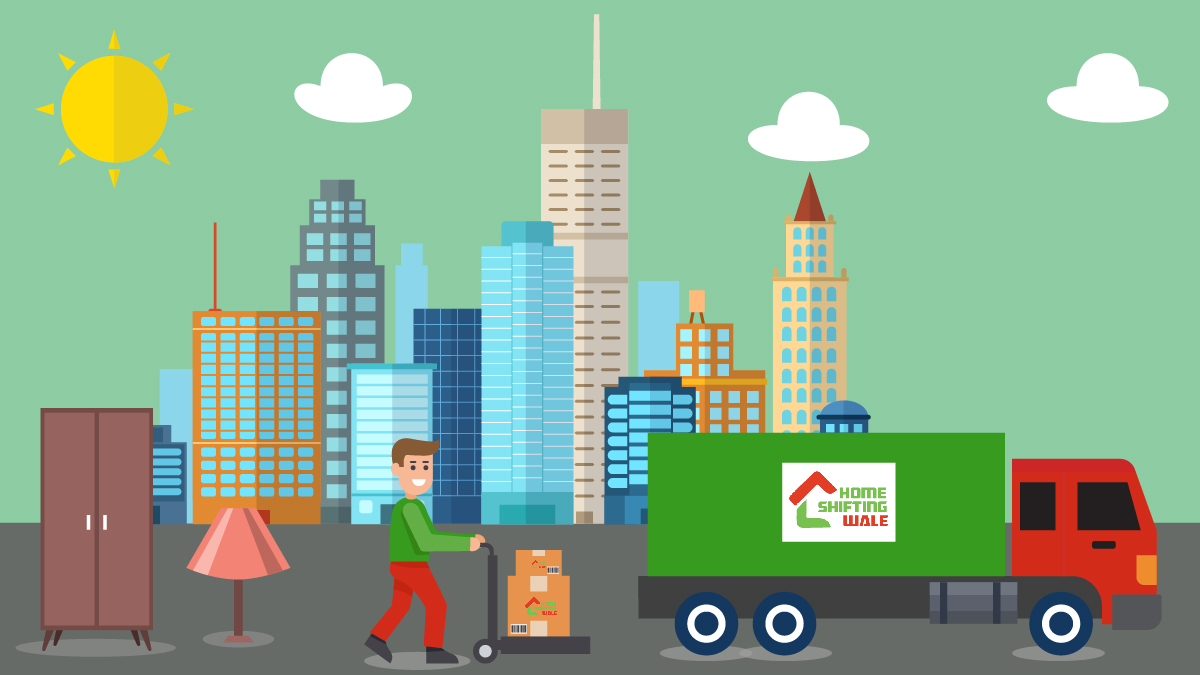 The Bottom Line
Until and unless you make sure that you can handle all the things on your own for moving and packing your possession and belongings safely and conveniently, never go all alone for it. It is lucrative to hire some professional movers and packers for safe and secure shifting.
Our unique items are scientifically new and latest in the industry, that gives the perfect care and soft safety to your goods, carried by a team of professional and expert hands.

Frequently Ask Question - Packers and Movers Services in Agra
1-

How to find one of the best packers and movers in Agra?
Ans:-
Find one of the trusted packers and movers can be tedious task. So, visit online and see the company details with recent customer's feedback. Know the whole shifting process by service provider and shifting bill required with insurance.
Hire HomeShiftingWale packers and movers in Agra for safe and secure shifting solution.
2-

Do packers and movers providing free moving quotation?
Ans:-
We at, HomeShiftingWale always provide free pre-moving quotation with our experienced professional team to every clients.
3-

What is the job role of packers and movers?
Ans:-
If you are hiring any professional packers and movers in Agra, they will suggest you experienced professionals for best packing, genuine materials, reliable transporting equipment's, consignments insurance and affordable shifting cost with trusted service. They provide proper shifting documents with full of security.
4-

Why should hire HomeShiftingWal Packers and Movers in Agra?
Ans:-
HomeShiftingWale Packers and Movers have several years of transporting experience in Delhi NCR with professional experienced team. We have shifted several homes, offices and vehicles from Agra to across the country. We provide best shifting cost and on time transit delivery without any issue.
5-

Do Packers and movers apply any hidden charges?
Ans: -
No, professional service provider never apply hidden charges. If customers hire unprofessional team, without bill shifting and un-registered packers and movers then they can apply hidden charges.
6-

What is pre-move survey?
Ans: -
Pre-move survey always done by your service provider, they visit your home and view all the goods for shifting quotation. Pre move survey is free service by the service provider mostly.
7-

Can we move the vehicles from Agra?
Ans:-
Yes, Hire HomeShiftingWale for vehicle transportation service across the country with hassle free solution. We provide ultimate support to bike and cars during transportation from one location to other with professional support.
8-

Which factors affect the shifting charges?
Ans: -
The shifting charges based on consignments, weight, distance between desire location, genuine packing cost, and transportation vehicle for intercity of across the city.
9-

What is the GST percentage of packers and movers services?
Ans:-
For packers and movers services, the GST will be 18% for entire transportation process. If you are using only transportation service then it could be 5%.
10-

Is packers and movers handle fragile items also?
Ans:-
Yes, our professional team handle the fragile items with proper care. HomeShiftingWale packers and movers have experienced professional team for hassle free move with full of patience.
11-

Can I reduce my shifting charges?
Ans:- Make proper shifting planning before one month and search professional service provider online on behalf of your need. Always take 2 to 3 shifting quotation with various service providers. Reduce the unwanted consignments from the home. Shifting planning should in weekdays or mid of month.
12-

How do choose best local packers and movers in Agra?
Ans:-
HomeShiftingWale is the best service provider in Agra, fulfill all the clients need and make every relocation perfect way.
Visit online portal https://www.homeshiftingwale.com/ and fill the inquiry form with your need. Our team will call you and suggest one best service as per your consignments.
13-

Is HomeshiftingWale packers and movers verified?
Ans:-
Yes, HomeShiftingWale packers and movers is really verified and trusted service provider, provide professional team for damage free movement.
14-

How to justify the unprofessional or fake packers and movers?
Ans:-
The unprofessional or fake packers and movers have not valid address and registration documents. They never share their details like website, social media account, no customer's feedback and online details.
15-

Why people hire packers and movers service for home shifting?
Ans:- Professional and experienced service provider has shifted many home, offices and vehicle across the country. They shifting team well-know the packing, loading & unloading process with best transportation service. So, that professional packers and movers make relocation reliable and convenient at the affordable cost.